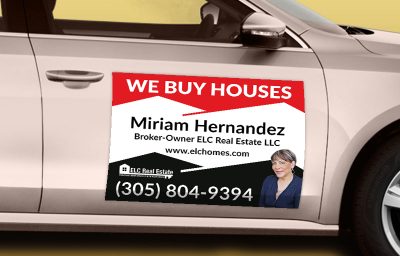 The original viral marketing, car magnets are a popular and budget-friendly way to get the word out about your company's products or services. Our magnets are designed to stand strong against all weather conditions, so whether you're in the rainy Pacific Northwest or the arid deserts of the southwest, you'll be confident that your advertising is holding up to the elements.
Get your message in motion and make it stick with car magnets.
Simply the best way to have the most eyes on your advertisement, car magnets make for a cost-efficient tool.
We offer car magnets in three sizes with the graphics printed on a white satin magnetic base media.
Product Features:
Durable magnet
Different sizes
Full brilliant color
High quality wide-format printing
Moving Bill Board for Product or Services
Perfectly suited for
Company Brand Image



Advertisement
Fleet identification
White-labeling