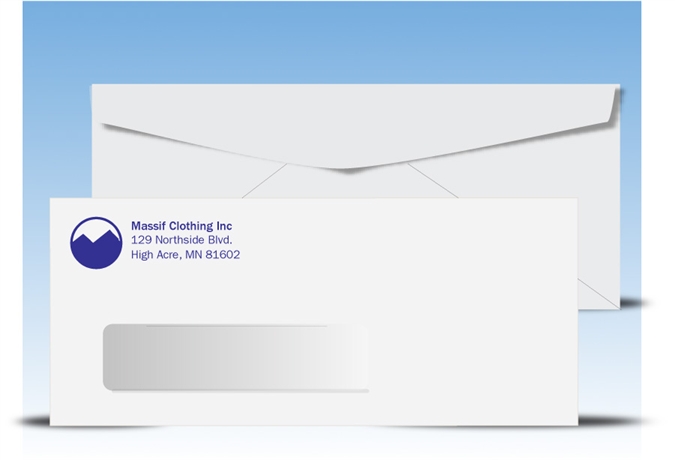 Use on stationery or catalogs
Makes correspondence look professional
Gives packages identity, branding and messaging
Complements direct marketing efforts
Envelope printing is an easy way to brand your company on your stationery or mailings. Order customized envelopes for a professional impression of your business. Customized envelopes are also great for personal correspondence too! The envelopes can be printed with your message and branding. They should be considered one of your sales tools and are an excellent way to communicate key messages about your business or organization before the envelope is opened.
Standard Features:
#10 Envelope,
#9 Envelope,
Size 6×9
Size 9×12
and more.
70 lb. Matte Paper Stock, 60 lb Offset and more
1&2 -Colors, Front Side Only
Quantities of 250 to 20,000
Options:
Size – Maximum Width is 10′ and Maximum Length is 13′, it will come with options of paper and colors
Turnaround Time – 2-3 Days, 2-4 Days
Low Cost and Highest Quality Window Envelopes in Sunrise
Low Cost and Highest Quality Window Envelopes in Coral Spring
Low Cost and Highest Quality Window Envelopes in Lauderdale Lakes
Low Cost and Highest Quality Window Envelopes in Margate
Low Cost and Highest Quality Window Envelopes in Tamarac
Low Cost and Highest Quality Window Envelopes in South Florida
Low Cost and Highest Quality Window Envelopes in Broward County