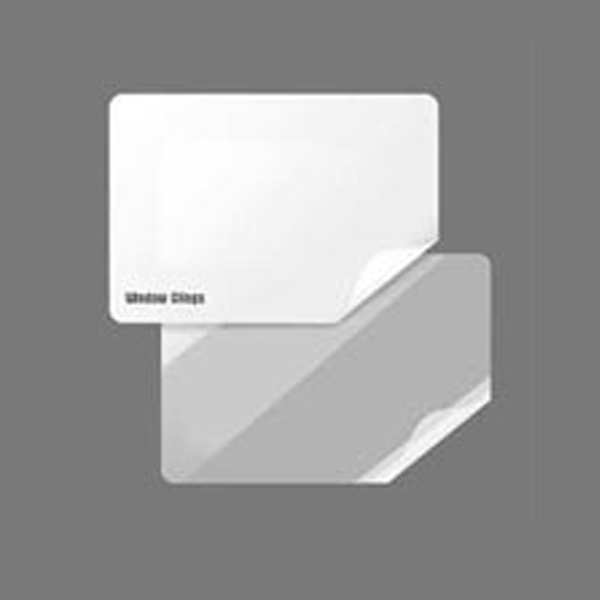 Start the sale with a compelling storefront.
Easily attach a design to your window
Choose from white or clear static clings
Add white ink to a clear, transparent design
Create several small clings or a few big ones
Static window cling is an incredibly versatile way to advertise your business, with the flexibility to be used in a number of different ways. Known for their durability and affordability, white static cling is a popular choice for many businesses. With the custom printing options offered by A-Plus Printing, you can print to advertise an important event or sale, introduce new products or services, or simply represent your business to potential customers. We work with premium quality materials, and we beat our competitors with the flexible customization options available. Upload your own design or work with our professional designers to create a window vinyl for your business today.
Standard Features:
White Cling and Clear Cling, 2-4 Days Turnaround Time.
Quantities of 1 to 10
Options:
Size – Maximum Width is 5′ and Maximum Length is 100′, it will come with options of different laminations.
Material – Window Cling Clear or White.
Turnaround Time – 2-3 Days and 1-2 Days
Low Cost and Highest Quality Window Clings in Sunrise
Low Cost and Highest Quality Window Clings in Coral Spring
Low Cost and Highest Quality Window Clings in Lauderdale Lakes
Low Cost and Highest Quality Window Clings in Margate
Low Cost and Highest Quality Window Clings in Tamarac
Low Cost and Highest Quality Window Clings in South Florida
Low Cost and Highest Quality Window Clings in Broward County